Books and Resources

I found the following books to be particularly helpful:
The Human Side of Cancer, Living with Hope, Coping with Uncertainty, by Jimmie C. Holland, M. D.; For more than twenty years, Dr. Holland has pioneered the study of psychological problems of cancer patients and their families -- whom she calls "the real experts." In The Human Side of Cancer, she shares what she has learned from all of them about facing their life-threatening illness and what truly helps along the cancer journey. This book is the next best thing to sitting in Dr. Holland's office and talking with her about the uncertainty and anxiety elicited by this disease. And it is a book that inspires hope -- through stories of the simple courage of ordinary people confronting cancer.
Dr. Susan Love's Breast Book, by Susan M. Love, M. D.; Second Edition, Fully Revised, 1995. Excellent resource book.
Nature's Cancer Fighting Foods, by Verne Varona, 2001. An excellent book for good nutrition, written in easy to understand terms.
Beating Cancer With Nutrition: Combining the Best of Science and Nature for Healing in the 21st Century, by Dr. Patrick Quillin, 2001. Another excellent book for good nutrition.
8 Weeks to Optimum Health, by Andrew Weil, M.D., 1997. Great book to use to make positive lifestyle changes.
Eating Well for Optimum Health, by Andrew Weil, M.D., 2000. Another good book for positive lifestyle changes.
Coping With Chemotherapy, by Nancy Bruning, 1993. Lots of good advice for when you are undergoing chemotherapy.
Love, Judy, by Judy Hart, 1993. Letters of hope and healing for women with breast cancer.
Can You Come Here Where I Am?, by J. Morgana, D. Kluegel, H. Rash, J. Thibault Klevins, R. Busch, L. Tyson, & K. Traynham, 1998. Poetry and prose of seven breast cancer survivors.
Love, Medicine, and Miracles, by Bernie S. Siegel, M. D., 1986. Inspirational and great book for helping make positive lifestyle changes.
Chicken Soup for the Surviving Soul, by Jack Canfield, Mark Vicor Hansen, Patty Aubery, and Nancy Mitchell, R. N., 1996. Inspirational.
My Utmost For His Highest, by Oswald Chambers, 1935. Wonderful daily devotional.


The American Cancer Society is a great resource. You can call your local office, and they will have a cancer survivor contact you, if you like. They also can guide you to good places to get wigs, bras, and further information. The 24-hour toll-free phone number is: 1-800-ACS-2345 (1-800-227-2345).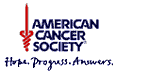 J. C. Penney has a catalog called "Jodee" that is available upon request from them. It features post-mastectomy bras and forms. The toll-free phone number is: 1-800-222-6161.
Palmer's Cocoa Butter Formula Lotion or Cera Ve Cream work great for dry skin during chemotherapy and radiation.
You Oncologist's Chemotherapy nurse or N.P. is a wonderful source of information for coping with chemotherapy and it's side effects - don't be afraid to ask lots of questions and voice your concerns.